Things Seniors Can Do to Stay Busy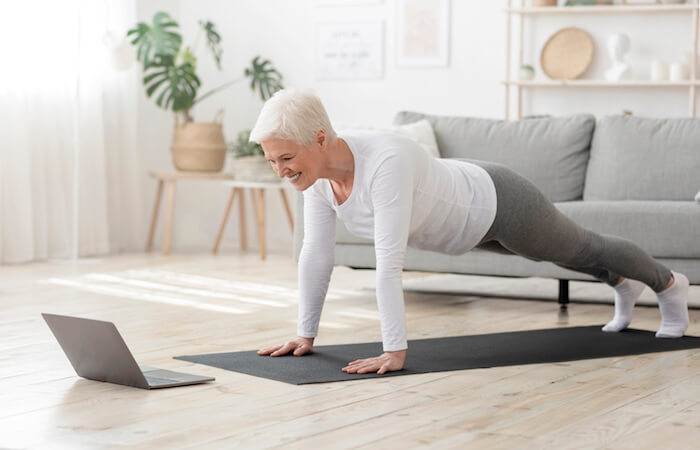 Every day, homebound seniors face many challenges. Now, during the COVID-19 pandemic, issues that were already prevalent become more compounded. Loneliness and reduced, or lack of, physical activity can lead to more problems as we grow older. It is important to help seniors stay active and connected.
Before the pandemic, there was an an estimated 38.9 million people over 65 in the U.S. Of those seniors, up to 3.6 million were considered to be housebound due to medical and/or mental illness. Now, during these uncertain times, more and more seniors are electing to become housebound to protect themselves from becoming ill. It is important to know that while older adults are among a population that is extremely susceptible to COVID-19, homebound seniors are at an increased risk of stress, which often contributes to other health challenges. Here are some common problems homebound seniors are facing:
Isolation and feelings of loneliness

Difficulties getting medical care/going to appointments

Hardship buying groceries and other essentials

Mobility problems within the home

Lack of mental stimulation due to limited conversations and social connections

Decreased quality of life
Active homebound seniors have lower stress levels, less pain, better mood, and overall higher quality of life. One way many seniors have reduced the complications stemming from sheltering in place is through hiring professional home care aides through local home care agencies. These caregivers are vetted, trusted, and trained to safely support needs in and out of the home, while contributing to interpersonal needs that are so critical for people, as social beings. Here are some ways caregivers are supporting elders in their homes to increase in activity levels:

Senior-friendly exercises are a natural form of stress relief. Additionally, exercise helps seniors stay fit and flexible, and can create stability to prevent falls. Some ideas to consider in the house online or on TV include:
Stretching

Seated strength training

Aerobics

Yoga
Enjoying a new hobby is a great way to stay sharp. Some activities include:
Scrapbooking

Writing pen pals
Creating online communities for seniors is a great way to keep seniors engaged. For example, someone passionate about writing could write for a blog. Alternatively, there are many resources throughout the Bay Area fostering online activities for seniors. One in particular, bayareaolderadults.org, hosts virtual lectures and and classes- and membership is FREE.
For seniors who are able, minor maintenance, cleaning, and decorating can really boost one's sense of accomplishment and pride in their surroundings. Sometimes, all it takes is feeling better about what surrounds you, rather than where you are.