Preventing Senior Falls: What to Look For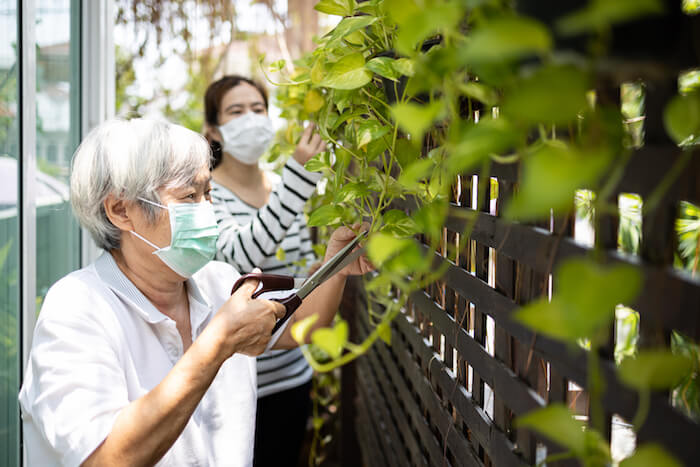 According to a study conducted by the CDC in 2016, the leading cause of death and injury among seniors is directly related to having taken a fall.While aging comes with some expectation of falls, there are some older adults who are more at risk than others. Even minor falls can result in broken bones, hip replacement surgery, and weeks of rehabilitation in a skilled nursing facility with no promise of a full recovery. Often, these partial recoveries lead to more falls. It is for this reason that it is critical that all seniors and their caregivers take measures to prevent falls, if at all possible. Although not all falls can be prevented, most can be.
Losing steadiness and healthy balance is common among older adults. The National Institute on Aging says factors such as medications and chronic health conditions can add to difficulty with balance and gait stability. Watch for these warning signs of high fall risk:
Change in how someone walks (gait)

Struggling to get in and out of chairs or bed

Taking breaks when doing routine movements (pausing to go up stairs)

Squinting or straining to see

Watching one's own feet while walking

Pain in joints, lower body, or back
In addition to the signs listed above, certain medical conditions also play a part in fall risk. Individuals living with the following chronic conditions are often more at risk than those who are not:
Arthritis

Parkinson's Disease




Diabetes

Alzheimer's and Dementia

Dehydration

Chronic Pain

Thyroid or Blood Issues

Foot or Leg Problems

Sensory Issues (Hearing, Vision, Neuropathy)

Weakened Muscles and Limbs
If you notice signs like these, it's time to take action. Take steps to help establish preventative measures around the home and their property, while also encouraging them to practice safe movements both in and out of the home. The CDC offers a downloadable checklist for fall prevention at https://www.cdc.gov/steadi/pdf/STEADI-Brochure-CheckForSafety-508.pdf . Use the list to determine how to make any home safer for seniors.
These steps can help a senior preserve their independence for longer, which in turn allows them to stay in their own home, where many prefer to stay, rather than moving to assisted living facilities.