Ten Things to Know When Choosing a Home Care Provider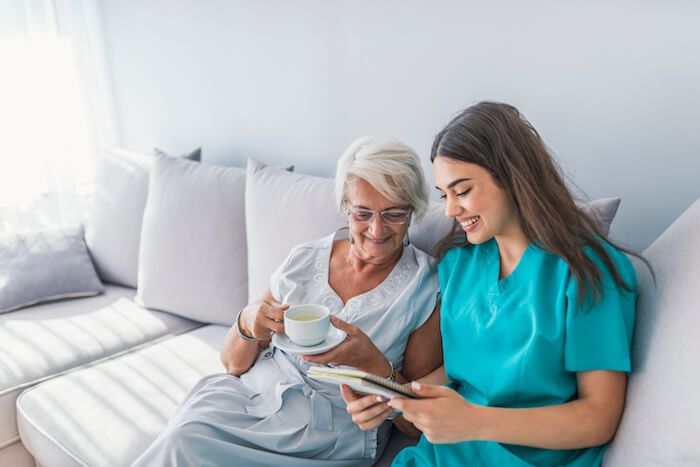 The San Francisco Bay Area is home to throngs of home care agencies. No company is "one size fits all", and it can be overwhelming to take on the task of choosing which agency is best for your loved one. Here are 10 things to keep in mind when considering home care services: 
When considering any home care agency, always ask how long the provider has been serving the community. 

Ask the home care agency if they can provide any literature that explains their services, how they choose their staff, their applicable licenses, and how services are paid.

Ask your prospective home care provider how they select and train their caregivers, what policies are in place to ensure compliance and maintain quality of care, and how they address any challenges when they arise. 

For home care agencies providing supervisors to oversee the quality of care provided, it is important to ask how often supervisory visits are conducted, who the primary point of contact would be should there be a complaint or concern, and how the agency follows up and resolves any problems that may arise. 

Caregivers' tasks are defined by the plan of care. Ask the home care agency how they develop their care plans, and if they encourage or allow family members to participate in its development. 

Documentation is a critical element to continuity of care. It can help address minor issues before they progress into something less manageable. Hospitalizations and re-admissions for those recovering from surgery can often be avoided with proper documentation and communication. Ask the home care agency how caregivers document their visits, from time keeping, to tasks and events taking place on shift.




Home care is a privately funded industry. Be sure to inquire as to the frequency by which the agency processes invoices, and the details included in the invoice. If you plan to pay for in-home care with Long Term Care insurance, it is also important to know if the home care agency assists with opening and/or managing claims, carries out the billing submissions to insurance, and if they participate in direct pay programs with the Long Term Care Insurance carrier. 

Every client should recognize the possibility they may experience an event out of the ordinary service routine. This can be attributed to your primary caregiver missing work due to illness, or your loved one needing to go to the hospital. Because of these contingencies, it is best to know on the front end what the home care agency's practices are for emergencies, communication, and the phone number and hours during which the appropriate contact can be reached. 

Going hand in hand with the possibility your primary caregiver may not be available for any reason, what is the home care agency's policy on providing appropriate coverage? Do they have a process in place to provide a competent replacement? A strong caregiver pool is the key to successful restaffing, and a tremendous relief to families who may feel compelled to step in and cover. 

Among the many home care agencies in the San Francisco Bay Area, there are also different agency types. It is important to know if the agency you are considering is a licensed home care agency, a home health agency, or a direct referral agency.




A licensed home care agency is licensed to provide caregiver support and case management to those needing non-invasive care. A home health agency is licensed to provide clinical care, such as injections, IVs, or wound care. A direct referral agency is an agency that will provide caregivers from a registry. Knowing whether your home care agency directly hires care staff or acts as a registry can help you narrow down what is best for your specific needs.